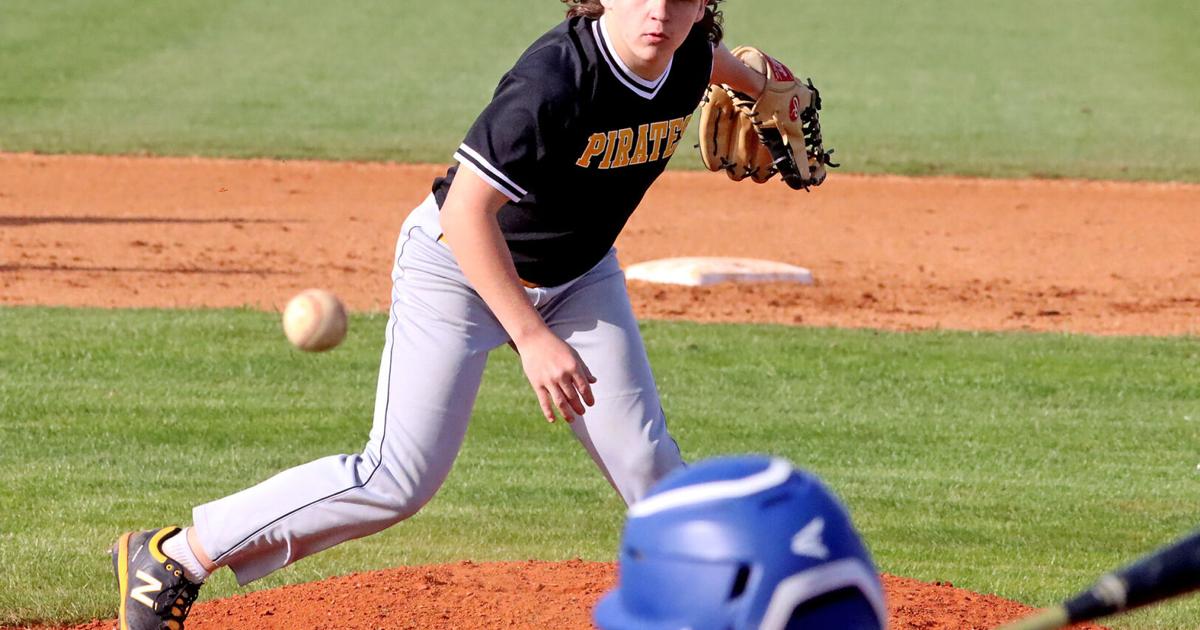 11TH REGION ALL "A" CLASSICS: Berea tops Model; Lady Pirates and Lady Patriots fall | Sports
Cam Thompson and Billy Strife combined to end Model Laboratory's attack on Sunday in the semifinals of the 11th Region All "A" Classic in Lexington.
Berea Community (4-3) held back the runs in the second and fourth innings to earn a 2-0 victory over the Patriots (1-8). The Pirates had only four hits, but Koty Roberts scored twice.
Berea advances to the 11th All "A" Region Championship game. The Pirates will face Sayre on Monday in Lexington.
Thompson started for Berea and went six innings. He allowed three hits and four walks with seven strikeouts. Strife retired all three batters he faced in the top of the seventh inning.
Roberts was 2-for-3, while Thompson and Zac Himes each had a hit for Berea. Logan Abney walked twice.
Beckett Parker-Noblitt was 2 for 3 for Model with a walk. Jackson Brown was 1 for 3. Conner Sayre, Eli Estes and Tyler Jones all drew walks for the Patriots.
Brown started and went six innings. He allowed four hits, two runs (one earned) with two walks and 11 strikeouts.
Model is due to resume operations Monday in Frankfort Christian.
11th Region All "A" Girls
The Lady Patriots and Lady Pirates faced big deficits early Sunday afternoon in the semi-finals of the 11th Region All "A" Classic at Berea Community Park.
And they were unable to fight back and claim victory.
Frankfort took a 12-2 victory in five sets against Berea and Lexington Christian Academy beat Model, 11-1, in six sets.
LCA and Frankfurt will meet in Monday's league game at Berea.
Frankfurt scored five times in the first set and four more in the second against the Lady Pirates (0-1). Berea had just three hits, but scored twice in the fourth inning.
Mackenzie Howell had a brace and an RBI. Taylor Johnson picked and scored. Paige Johnson scored a run and Sadie Hall walked.
Berea is expected to resume operations Monday in Rockcastle County.
LCA scored four times in the top of Sunday's first inning against Model.
The Lady Patriots (3-5) finished with just two hits as they suffered a fourth straight loss.
Anniston Bray went 1-for-1 with a brace, two walks and scored once. Avery Tuttle was 1 for 2 with an RBI. Abby Coleman and Kenzie Ferguson each walked.
Piper Moore started in the circle and went 5 1/3 innings, allowing 12 hits, 11 runs (eight earned) with two walks and one strikeout.
Anniston Bray worked 2/3 of an inning and walked.
Model is expected to resume operations Monday in Powell County.