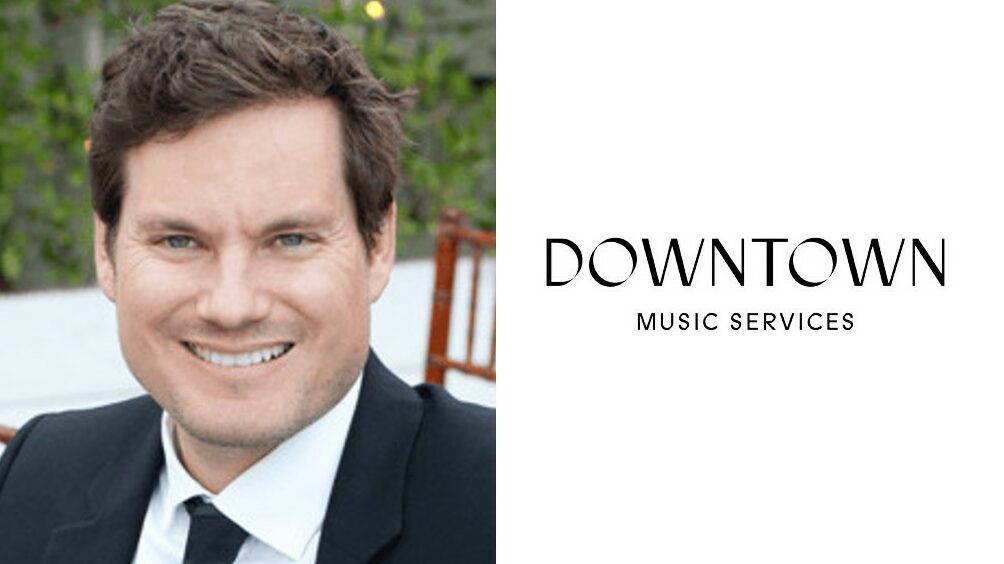 "A decade in music is a millennium in other industries."
In some ways, Downtown Music Services is a very different company than it was in the first half of last year.
Indeed, its parent company, Downtown Holdings, sold its entire copyright to Concord for approximately $400 million in April 2021.
Yet, in another sense, Downtown Music Services hasn't changed at all; it just became more important to its owner's mission.
While the rest of the music industry seems to be betting on the future value of copyrights, Downtown is betting on creating the best possible company to handle those rights, on a global scale.
To do this, following the sale of Concord's copyrights last year, Downtown brought together two of its major subsidiaries – Downtown Music Publishing and independent artist and distribution/marketing company DashGo – to form Downtown Music Services.
On its first day of existence, Downtown Music Services (DMS) was a serious player in the global industry: it was expected to generate more than $600 million from its music services business, both in records and in publishing, in 2021 alone.
Over the past year, DMS has taken some exciting steps like signing deals with French band Air, with a number of LoFi record labels, and with Daniel Lopatin, who was the executive producer of recent album n #1 worldwide by The Weeknd, Dawn FM.
Perhaps DMS's most exciting deal since selling Concord's copyrights came last month, when it announced a "major expansion" of its operations – including several new hires – in Latin America. Spanish speaking.
DMS is led by its CEO, Mike Smith (former director of Downtown Music Publishing), alongside its COO, Ben Patterson (president and founder of DashGo).
Here, Los Angeles-based Patterson (pictured, principal) answers MBW's questions about DMS's place in the global music business, its ambitions in the LatAm region and how he thinks the industry will evolve in the years coming…
---
What do you think are the two or three changes/evolutions in the music rights sector that will most alter the industry over the next decade, and why?
A decade in music is a millennium in other industries. Ten years ago, Spotify had not yet launched in the United States, TikTok did not exist. [So] it is very difficult to predict with certainty these changes, but I will try.
The one that has been slowly gaining momentum over the last ten years is now exploding and that is the mix of remix, tween, sync, sample and split rights. YouTube's ContentID created a benchmark for identifying music used in user-generated content (UGC) videos and compensating rightsholders, but now everyone who licenses music wants extended rights to allow users to adapt and re-share music on their platforms.
"Artists and their attorneys are hesitant to give pre-cleared sync, remix, or even truncation rights. but for some artists, it changes their career.
From automatically creating Instagram reels from official music videos, to Spotify and Apple scouting for rights to DJ mixes, to Tik Tok's well-known mash-ups, duets and remixes – it all requires a wide grant of rights and an overhaul of the way these are granted, monitored and remunerated.
Artists and their attorneys are hesitant to give pre-cleared sync rights, remix rights, or even truncation rights. But for some [projects] – like Imanbek attacking SAINt JHN's Roses – it changes careers.
---
---
Recently we have witnessed [this trend] firsthand as Sadie Jean trended Duets on TikTok and kicked off her debut JMJ Now? through Selene.
She recently released a remix version including some of these duets, but removing these features – which were spontaneous on TikTok – took real human time, phone calls and legal work. [which took more time] than any of the planned artists.
Make artists, labels, and partners comfortable with this evolution and find fair ways to grant, track, and pay for these uses and reuses in a near-frictionless way, yet honoring the creative integrity of the artist is an ongoing challenge and a group of downtown businesses engages.
It will continue to expand into the web3, metaverse, blockchain, and other innovations in distributed data tracking that are happening right now. DMS is committed to supporting our clients' creative and business goals in all of these areas.
---
Who will benefit from these changes in the company, and to whom do the models threaten?
I like to see winners everywhere in music, and I think it's one that can benefit all parties – even if the balance of income changes in the process.
Artists are mostly already comfortable with remixes of their music on social media. Platforms love the engagement and streams that user creativity can generate, and fans love (and expect) the flexibility to sample and interpolate.
"Artists are mostly already comfortable with remixes of their music on social media."
For Downtown, along with other rights administrators and distributors, the complexity of tracking and accounting for usage is an added burden, and negotiating revenue allocation is a task we choose to take on. and that we exercise very well.
The challenge remains for the artist: building a sustained career is not a song that explodes from reuse, but a clever lever to ignite a bonfire of fandom that sustains the catalog, future releases and tours.
---
Could you summarize the experiences and successes of DashGo / DMS in Latin America so far? Why did this part of the world particularly excite you, especially regarding the role of the services model?
I am extremely excited about our success and our team across Spanish-speaking Latin America and Brazil.
This is nothing new for DMS, we have been supporting Musica Mexicana catalogs and artists for over a decade, and we have also been deeply engaged in Central and South America for most of the decade.
In addition to being a growing listening and streaming territory, artists and labels [in LatAm] are very independent minded. The values ​​of retained ownership, strategic partnership and support align perfectly with the structure of Downtown Music.
"I am extremely excited about our success and our team across Spanish-speaking Latin America and Brazil."
Our sister company, CDBaby, has also been active in the region for over a decade and we have been able to support the continued growth of some of these customers as they graduate beyond DIY.
Labels like Alzada have grown exponentially and artists like Santa Fe Klan, No Te Va Gustar, Johnny Hooker and Illapu have all trusted us with their music. We have been able to increase staff across the region to support them locally.
Musica Mexicana has long been a driving force for us; we are proud to represent Los Tucanes de Tijuana and have worked closely with them to triple their streaming audience over the past few years.
---
How can DMS compete globally with big companies like Universal/Virgin Music/InGrooves and Sony/Orchard?
In many ways we are already in competition their.
It's tough but flattering to see these companies turning to our builds for A&R.
"Adios Amor" by Christian Nodal was originally supported by DashGo. Ultimately, I believe that by having a long-term, service-oriented vision, rather than a current success-driven ownership model, we are able to attract and retain amazing artists.
An organized roster allows us to provide deeper focus over longer periods of time, but we must be careful to maintain staff to deliver on our promises.
That's why I'm so excited about our recent slate of hires and promotions to fill this [LatAm] team – from Estefania Parra Lora to Daniella Gutierrez, Martin Liviche and Juan Nunez, we're building a full roster of creative support for artists.
---
Where do you see the biggest growth opportunities for DMS in the coming years?
I think we will continue to see global growth as streaming accelerates in Southeast Asia and Africa, and continues to grow in Latin America.
Additionally, our genre curation work has worked well for LoFi – where we have built a creative network of artists, labels and playlists supported by strong editorial and strategic advertising.
"We will continue to see global growth as streaming accelerates in Southeast Asia and Africa, and continues to grow in Latin America."
There are many other adjacent genres in which I think we can apply our learnings [LoFi].
Finally, I believe the continued focus on building and improving services around UGC-based platforms like YouTube, TikTok, Meta and others will bear fruit as the scope of use, integration and monetization of music continues to grow on these platforms and new ones.
Being nimble and attentive has informed our strategy from the very beginning and there are no signs of slowing down in musical innovation.
---
One year later, what do you think is the defining difference between DMS and any other operator in this market?
Our commitment to under-promise and over-deliver has served us well.
All team members have visibility and knowledge of each client's music, goals and expectations and we see ourselves as partners with them – so winning clients are our winners.
It's hard to put into an elevator pitch, but our customer services, whether you're a label or a publisher, an artist or a writer, are truly exceptional and we strive to keep improving. We remain focused on areas where we can have a significant impact on a project: streaming, digital advertising, publishing strategy and support.
---
If there was one thing you could change in the music industry here and now, what would it be and why?
Sleep, and the music business will be different when you wake up! It changes all the time.
In a way, I've been doing the same work for almost 20 years, but at the same time it's always new – as artists, DSPs and fans create new ways to discover and enjoy music.
On a superficial level, I would suggest to all artists: stop doing cascading releases. They really gum up distribution, impact algorithmic games of [your] songs that have already been released, and customers are often frustrated with the results.The music industry around the world