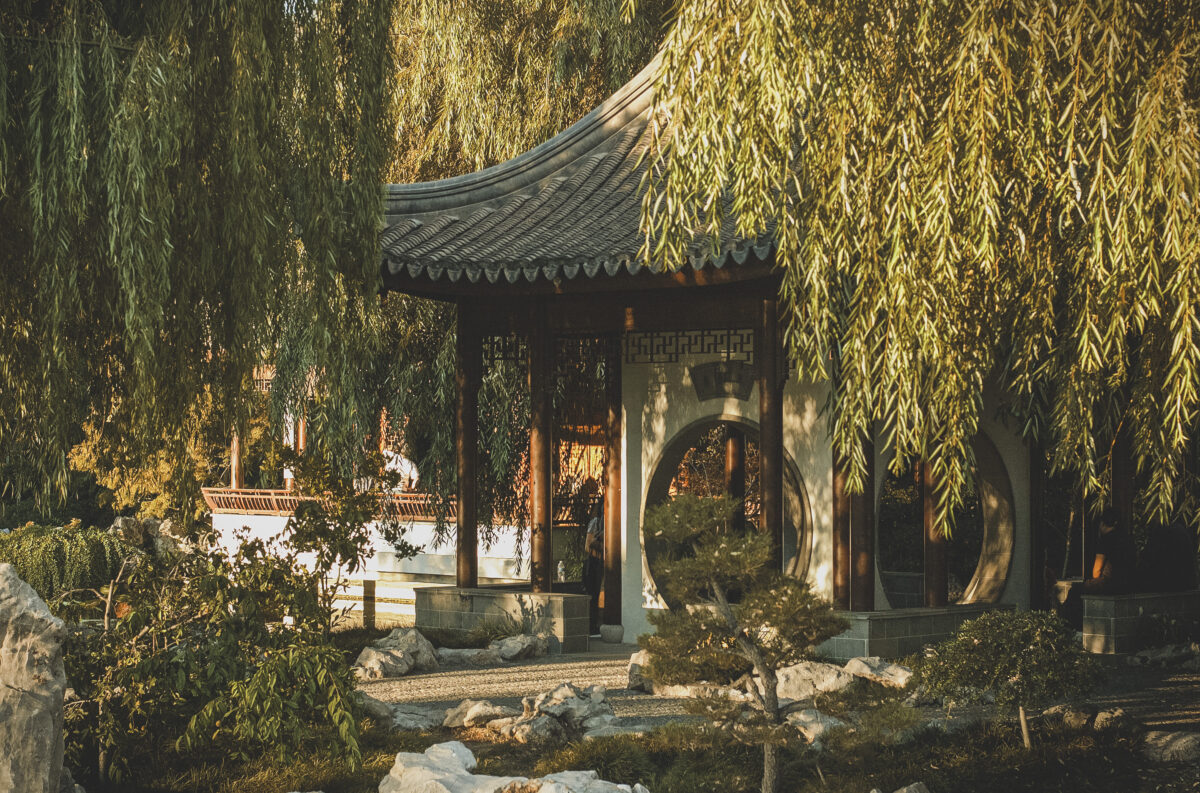 A tour of California's best hidden botanical and architectural masterpiece
"Enter as a hundred cares fade away. Laugh as the great river expands.
Verse inscribed vertically at the entrance to the Chinese garden teahouse.
Liu Fang Yuan, or the Garden of Fluid Scent, is an incredible 15-acre garden created in the traditional style of scholarly gardens of the Ming Dynasty (1368-1644) in Suzhou, China. This breathtaking garden is the result of nearly two decades of international collaboration, uncompromising craftsmanship and great attention to detail. Articulating around a central lake (Reflected Perfume Lake or Ying Fang Hu), the garden has been cleverly designed to be a "moving painting" composed of architectural structures, plants, trees, rare rocks, ornate walkways and bridges.
Each area of ​​the garden offers new compositions and sensations to stimulate the mind and captivate the senses. Beyond its aesthetic and sensuous beauty, the landscape and architecture are filled with messages in Chinese calligraphy, abundant Chinese plants, stones and architectural elements that have been artfully incorporated for cultural significance. Incredibly, Liu Fang Yuan is just one of 16 amazing theme gardens that make up 130 acres of botanical gardens at the Huntington Library and Gardens in San Marino, California. Thousands of plant species, extensive art galleries and extremely valuable book collections make Huntington a one-of-a-kind historical estate and living museum.
Recreating a Ming Dynasty Garden
Chinese gardens make creative use of their surroundings by framing distant views and creating a balance between the environments inside and outside the garden. True to the principles of Suzhou landscaping, the gardens were designed to respect the natural landscape. With a backdrop of mature oaks and pines near the San Marino Mountains, the massive acreage of the Huntington Estate provides the area needed to create the illusion of being far from Los Angeles County.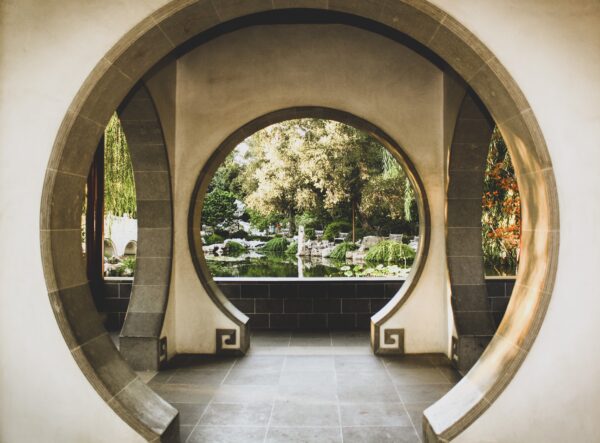 A natural pond where rainwater was originally collected provides an authentic landscape to create the garden's 1.5 acre central lake. The Lake of Reflected Perfume is a focal point for the walkways and surrounding structures. Visitors stroll serenely along the water's edge and admire views carefully crafted by masters of garden design. From its conception, designers in Suzhou, China developed the vision for the garden based on specific elements from several classical Chinese gardens of the past. The result is a symphony of wooden beams, tiles, granite terraces, Taihu rocks and fragrant plants lining detailed walkways and courtyard pavilions.
"All the posts and beams of the structures are connected to the wooden joinery techniques that were used in this type of garden structures five hundred years ago. It was vitally important that the garden be built by Chinese craftsmen. Their craft has been passed down through hundreds of years. They are aware of all the subtle details involved in this traditional type of construction," said American architect Jim Frye. "There were three languages ​​spoken during construction: Mandarin, Spanish and English. They were constantly converting measurements from imperial to metric and back to imperial again. There was no room for error. »
90% of what visitors see in the structures of the garden were made in the Suzhou workshops. This includes hand carved granite bridges, an incredible 850 tons of imported Taihu rock, carved roof beams, ornate window elements, delicate baked clay roof tiles, carved wood panels and more. Again. The vast majority of the work has been done by hand in the purest Suzhou style. The high level craftsmanship and authenticity of the garden is a true testament to the dedicated effort of all the designers to create a living and breathing work of art. Many years of this dedicated work have allowed visitors to experience and truly immerse themselves in classical Chinese culture.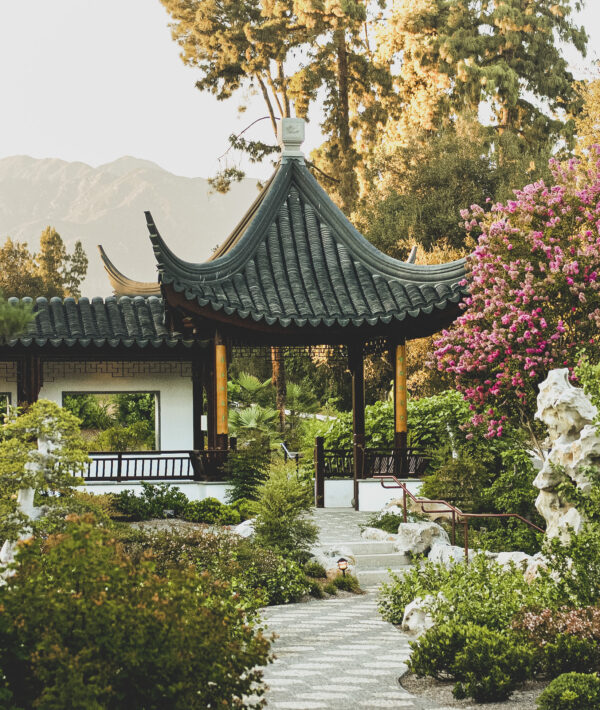 Features of Classical Chinese Garden Design
Classical Chinese gardens have a history dating back to the 11th century. Hand-carved woodwork, windows, tiles, stone and doors are all characteristic of this practice. Wealthy merchants from Suzhou in the 16th century created large gardens on their estates devoting themselves to this style. The Huntington Library is a rare modern example of such gardens with its extensive collections of art, books and plants.
Rocks are one of the main features of classical Chinese gardens. Liu Fang Yuan has more than 800 tons of Taihu rocks, a limestone traditionally mined from the Suzhou region. For thousands of years, these rocks formed in the oceans and were uplifted in lakes before being brought to the surface. These rocks are spiritually and energetically important due to their unusual shapes and natural holes. Their ethereal shapes and holes throughout their form are symbolic of the spiritual essence of pre-modern Chinese culture. Taihu rocks symbolize the process of heaviness of physical form made light. For these reasons, the Taihu rocks presented to Liu Fang Yuan have dreamy names like Embroidered Cloud and Patching up Heaven or Bu Tian.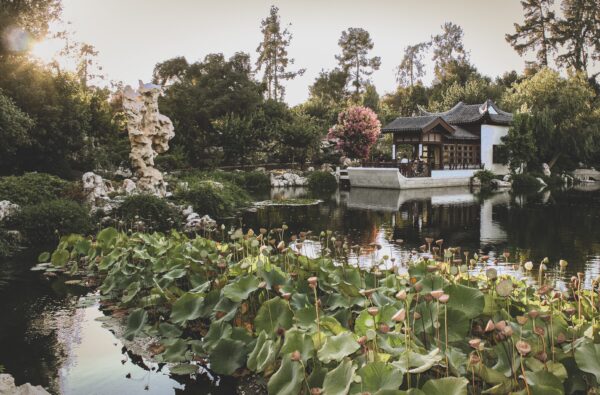 A newly expanded area of ​​Liu Fang Yuan, called Verdant Microcosm or Cui Ling Long, was recently completed in 2020. Verdant Microcosm is an area to house Huntington's Penjing Collection. Penjing, which means "scenes" or "landscapes" in a "tray", is the Chinese equivalent of Bonzai trees. Penjing's art is to cultivate the small tree for decades to make it look like the miniaturized version of a beautiful tree or a scene in nature. The Penjing are displayed in front of large white walls against which the trees cast shadows throughout the day. The white walls are like a piece of paper while the Penjing is an artwork painted on it.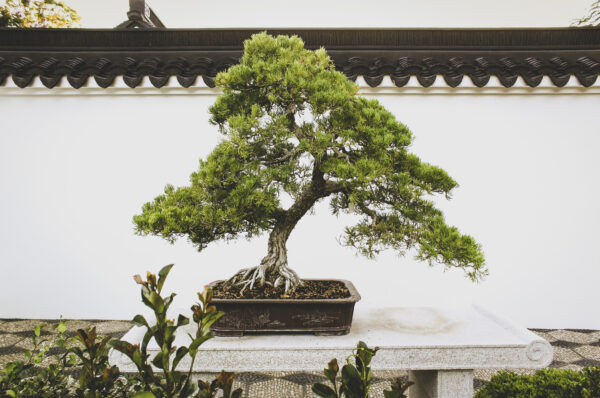 Plants in classical Chinese gardens are selected for their cultural significance. Bamboo symbolizes unwavering courage, lotus flowers symbolize purity, and plum blossoms (which bloom in winter) represent perseverance in difficult times. The world owes a great debt of gratitude to ancient Chinese horticulture since most of the plants we take for granted today are believed to have originated in China. Director of the Huntington Botanical Gardens, Jim Folsom, makes it clear,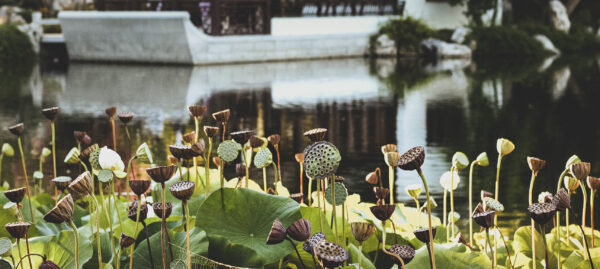 "The plants that are in North American gardens, or at least the common garden plants, don't come from North America at all, or even from Europe. They come straight from Asia. So you start looking at camellias and wisteria and forsythia and lilac and you realize that these plants have been cultivated for a thousand years by Chinese gardeners before Westerners even knew they existed. a host of materials that you would come across and be very comfortable with if you went to China and visited the gardens, you would almost be looking around and thinking, what are they doing with our plants? Well, the truth is, what do we do with their plants?"
Significant words and literary references are present in classical Chinese gardens in the form of calligraphy, poetic couplets and Chinese letters. Each structure, courtyard, pavilion and body of water has a name in Chinese characters. Many literary references of ancient cultural significance fill the garden. In this sense, Liu Fang Yuan is a veritable "garden of scholars" in the tradition of those found in Suzhou. It is a place to cultivate higher thoughts and feelings. The creative forces of mankind seem to be in harmony with the creative forces of nature in such a place. The unifying force of Being and Presence is palpable. Walking through this living work of art, everyone has the opportunity to contemplate the garden's collection of meaningful ideas. Although they seem a world apart, the gardens' peaceful symphony has the potential to make an even bigger impact due to its proximity to one of the world's greatest cities.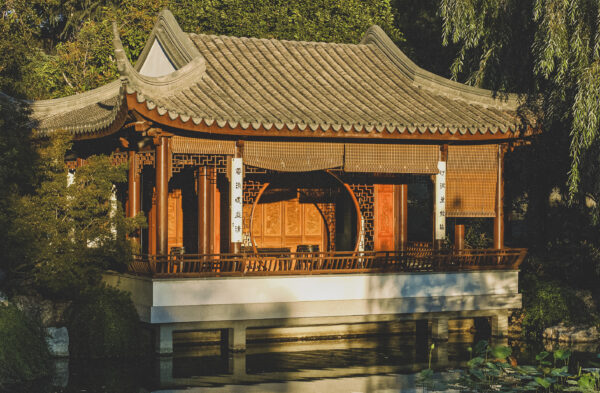 Although rooted in mud, how could the lotus be defiled? Its fragrance spreads far and wide with even more purity. Lou Qing