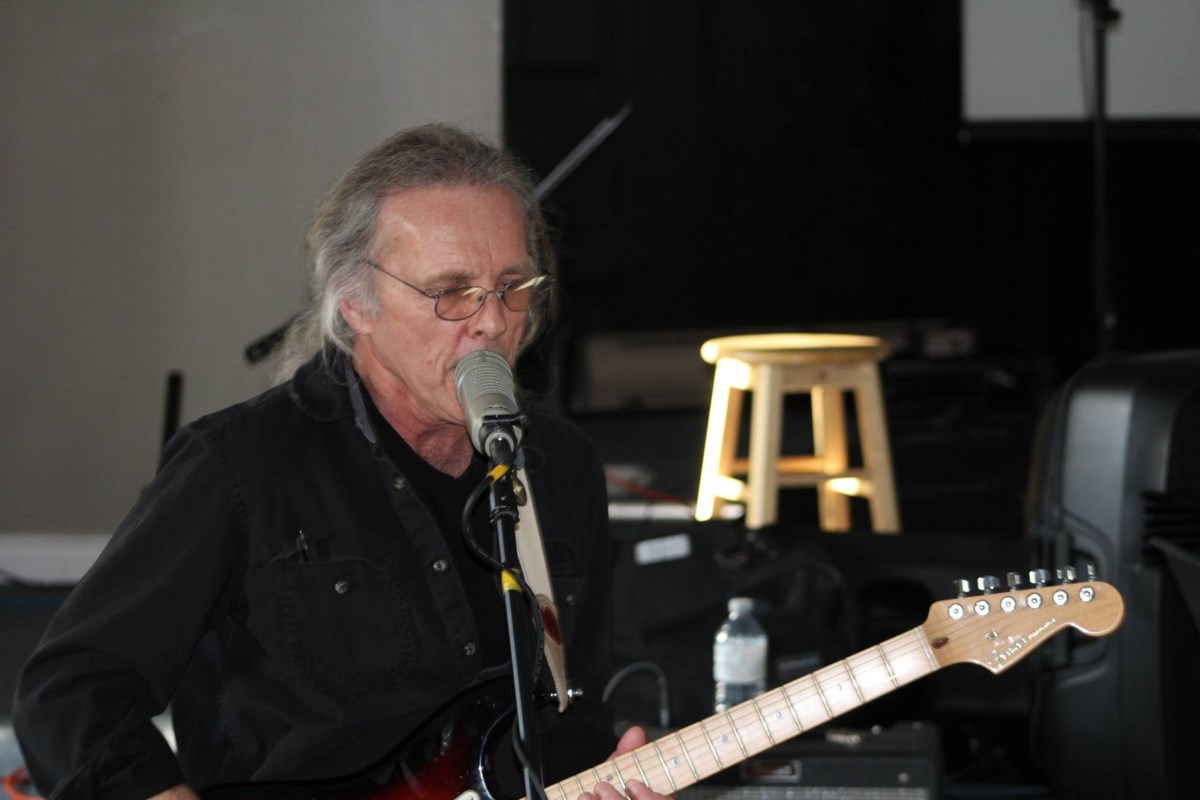 COLUMN: Orillia singer, fueled by faith, keeps rocking
Bob Hawkins from Orillia first picked up a guitar at age 10 and has been writing and recording songs ever since.
With the end of COVID lockdowns and restrictions, musicians can finally come out of hiding and start earning a living and giving us joy again. Many local musicians are announcing their return with new music including Danny Webster (Livers), Zain Campbell, Zachary Lucky and others including local Christian Country/Rock musician Bob Hawkins.
I recently chatted with Hawkins about his new album, his musical journey and what drives him. Here is the interview, below.
OM: Can you give me a short CV about the music you wrote/produced/your history in music?
BH: It was in 1964 when I saw the Beatles for the first time and they influenced me when I took up the guitar. I wanted to be like them (who wouldn't?). I picked up a guitar when I was 10 and wrote my first song. I listened to my mother's records on a big wooden console record player. I sat down in front of a speaker and discovered that there is such a thing as stereo.
Around the age of 17, I formed my first band. Through various bands, tours and concerts in 2001, the Bob Hawkins Band was formed. Over the years I've written about 120 songs, recorded four CDs and a few singles.
I started writing love songs in a general way which then turned into love songs through the prism of faith. This led to fundraisers and worship services.
Ron Hill and Pete Sanderson have been involved in many projects and have been of great help over the years. We've been playing together since we were 19.
OM: What are you currently working on? Shows, outings, performances?
BH: I now worship with music online. I plan to return to live services in the near future. I just released my CD, Perfect Simplicity, in February and a new video for Save My Soul. Save My Soul – The Bob Hawkins Band.
There will also be an animated video for another song, which will be released in the near future.
OM: Can you tell us about future projects?
BH: I'm currently recording a new album and I want to expand my audience through live streaming and more videos, putting a lot more on YouTube.
OM: What drives you to make your music and share it with the world?
BH: My faith journey is what drives me to write and make the music I make, in hopes that it will encourage and help other people.
Bob Hawkins CDs are available by contacting [email protected] For more videos of Hawkins, go here. Enjoy!
The Orillia Concert Association (OCA) has another concert coming up on March 27, featuring The Hogtown Brass. Known for their unique arrangements and new compositions, the group consists of Tristan Tye and Michael Barth on trumpet, Jay Austin on French horn, Brayden Friesen on trombone and Ian Feenstra on tuba.
For the first time, the OCA is offering individual tickets for a show, at $40 per ticket. The show is Sunday, March 27 at 2:30 p.m. and you can pick up your tickets here. I'm seriously tempted by this one, I'm sure it will be a lot of fun!
Don't forget that Great Big Sea's Sean McCann is also performing at the Orillia Opera House on St. Paddy's Day, March 17, for tickets go here.
And, Storytelling Orillia's collaboration with Mark Douglas in honor of World Storytelling Day will take place this March 20th. For more information and tickets, click here.
The Orillia Museum of Art and History (OMAH) has opened a new exhibit, Color with a U, a traveling exhibit of 42 contemporary quilt and fiber works by members of Studio Art Quilt Associates. There are also many March Break activities still taking place at OMAH and the Orillia Public Library; check their Facebook pages for more details.
The Peter Street Arts District is hosting an Equinox Art Hop this Saturday, March 19 from 1-3 p.m. Not only can you get out and see all the art produced by our region's prolific artists, but you can also enter to win a bundle of prizes when you make an art purchase. Head to Hibernation Arts on Peter Street for all the details.
Also on Saturdays, but from 5-8 p.m., you can hear SAMMY, the 2021 Orillia Regional Arts and Heritage Award Emerging Artist, at the Quayle Brewery. No reservations, first come first served, so go ahead and check out his music, you'll love it.
Coming up on Tartan Day, April 6, also at the Quayle Brewery, a fundraiser for the Orillia Scottish Festival, featuring beer, food, trivia and live music from Sean Patrick. Get your tickets here.
And finally, a reminder that the members of the Mariposa Arts Theater are working hard to rehearse the play, Steel Magnolias, which is performed at the Orillia Opera House towards the end of April. Tickets are on sale now, and it will likely sell out, so grab your tickets today, here.
Hope you are having a great March Break! If you have any arts news, send them to [email protected] by Tuesday noon to be included.