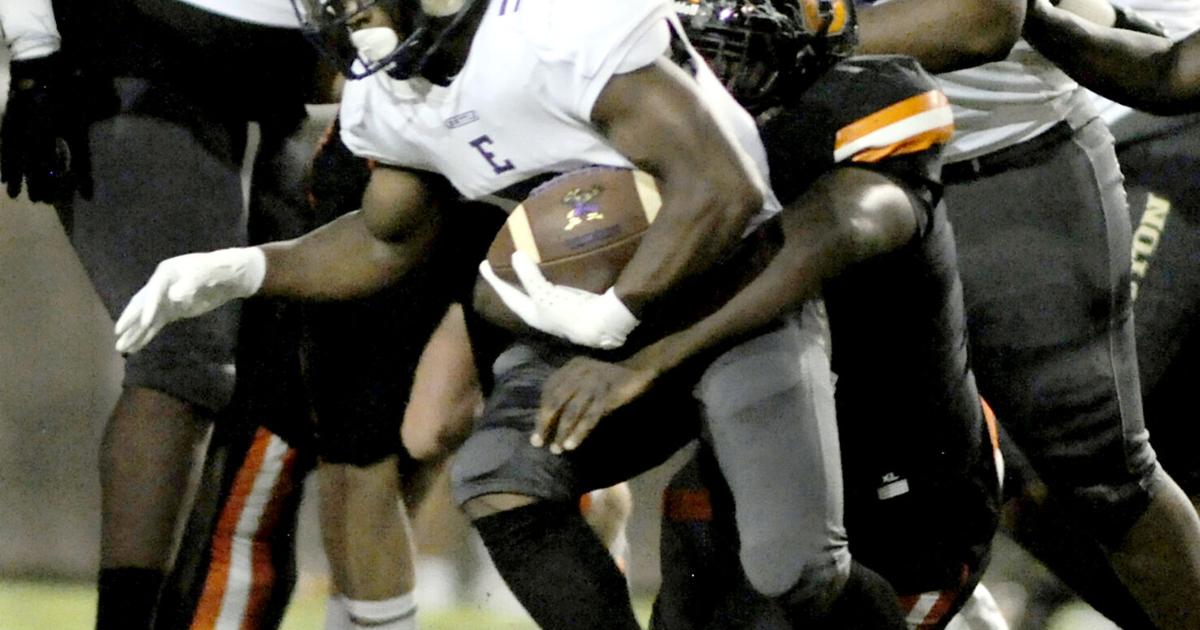 Dabe: Lots of intriguing preseason football to watch this season | Preparation sports
Welcome to the first week of high school sports, which for the first time in three years will take place as traditionally planned. At least in this part of the state.
A global pandemic in 2020 and a Category 4 hurricane in 2021 have shattered those plans in the New Orleans metro area for the past two seasons.
Last year, several schools played no football games outside of their district.
That changes this season.
Some of the most intriguing matchups of any season occur when schools from different regions and classifications face off against each other.
This is particularly the case when these matches combine selected and non-selected schools.
Here's a look at some of those matchups that pit local schools against teams from other parts of the state. These games are mostly played in the weeks leading up to the start of district play in the middle of the season.
Rummel v Ouachita Parish, Thursday at Strawberry Stadium, Hammond: Rummel's first chance to test his mettle will come in the opener against a side that reached the Class 5A quarter-finals last season.
Brother Martin vs. Madison Prep, Friday at Tad Gormley Stadium; in St. Thomas More, week 3: Brother Martin has reached the Division I semi-finals five times in the last eight seasons. Madison Prep won a 3A state championship in 2020 and reached the state quarterfinals last season. St. Thomas More has reached the Division II Finals in five of the last seven seasons. Brother Martin will visit Ouachita Parish in week 4.
Warren Easton vs. Catholic-Baton Rouge, Week 2 at Pan Am Stadium: Catholic has reached the Division I state finals in five of the last six seasons and has three wins, including the last two seasons. Easton appeared in the Class 4A Semifinals eight consecutive years and played in the State Finals four times. Catholic beat Easton 39-14 in 2021. Easton will open the season at Ruston, a 5A quarter-finalist last season, and will face Madison Prep in Week 8 at Joe Brown Park.
Edna Karr at Scotlandville, week 2: Karr has reached the national final in 10 of the last 12 seasons in 4A. This season, the Cougars are in 5A. Karr beat Scotlandville 48-33 when the sides met last season at Behrman Stadium. Scotlandville play in the Division I playoffs and reached the state finals in 2016.
John Curtis to Zachary, week 2; in Acadiana, week 7: Defending Class 5A champion Zachary and Acadiana have combined for eight of the last nine 5A state championships, each winning four times. Zachary has three commitments in the Southeastern Conference with quarterback Eli Holstein (Alabama), safety Kylin Jackson (LSU) and defensive end Ashley Williams (Auburn). Acadiana beat Curtis 21-13 when the teams met in 2020 at Yenni Stadium.
Jesuit vs Lafayette Christian, Week 3 at Tad Gormley Stadium: Jesuit reached the Division I title game last season for the first time since winning a state championship in 2014. Lafayette Christian did not win a fifth straight state title last season when lost the Division III final to St. Charles. The Knights will be in the Division II category this season. Jesuit visits Ruston in week 2.
Carver at Woodlawn-Baton Rouge, Week 3: The Rams will be challenged by Woodlawn quarterback Rickie Collins, a commitment from LSU, and cornerback Jordan Matthews, a commitment from Tennessee.
Newman to Many, week 4: Texas commitments Arch Manning and tight end Will Randle will run against Southern California commitment Tackett Curtis, four-star linebacker and 2024 four-star safety Tylen Singleton. Many have reached the last three state title games in Class 2A, winning in 2020.
beyond the border
St. Augustine lost to DeSoto (Texas) 35-10 when the teams played Friday at Nike's world headquarters in Oregon. NFL Network televised the game. The game did not count in St. Augustine's standings.
Local teams with regular season games against out-of-state opponents include De La Salle in Week 1 against North Pike, Mississippi, Shaw in Week 2 against Houston Kinkaid, and John Curtis in Week 1 against North Pike, Mississippi. week 3 in Hattiesburg (Mississippi) Oak Grove.
Early assessment
247Sports ranked running back Harlem Berry of St. Martin as the second running back in the nation and the 21st player overall for the recruiting class of 2025.
Berry rushed for 2,036 yards and 27 touchdowns in seven games as a rookie. He holds offers from several major programs, including LSU. Gideon Davidson of Liberty Christian Academy in Virginia is the No. 1 running back and the No. 19 player overall.
Louisiana has four other players listed in the top 100: Catholic running back Vandebilt Jaylon Coleman at No. 50, Acadiana wideout Russel Babineaux at No. 58, U-High athlete Keylan Moses at No. 94 and Sulfur tight end John David LaFleur at No. 58. 97.