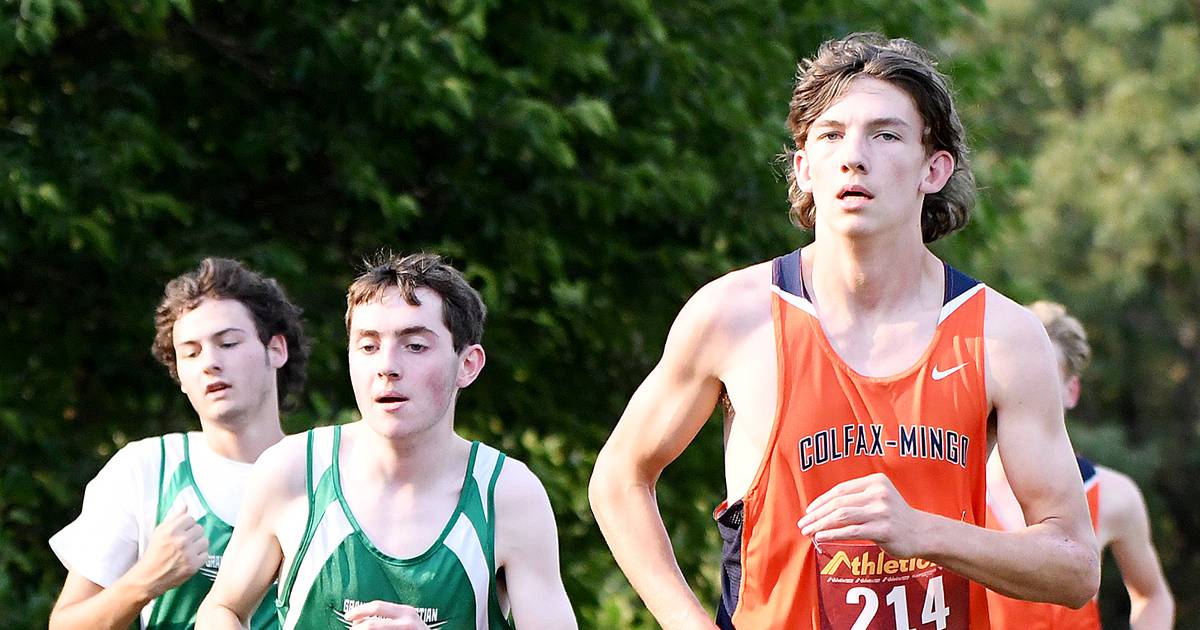 Four Tigerhawks medals at Colo-NESCO Invitational – Newton Daily News
ZEARING — Harrison Rhone and Josue Rodriguez led a quartet of medalists for the Colfax-Mingo cross country teams at the Colo-NESCO Cross Country Invitational on Thursday.
The Tigerhawk boys finished second in the team standings thanks in part to a fifth-place finish from Rhone and a sixth-place finish from Rodriguez.
Tony Buenrostro and Shae Wilkins also won medals for the Tigerhawks in their respective races. Buenrostro and Wilkins both finished 10th as the top 10 in each varsity race won medals at Dakins Lake.
The South Hamilton boys won the meet championship with 33 points. Colfax-Mingo (47) edged out Ankeny Christian Academy (49) for second place in the three-team field. Colo-Nesco, North Tama and Meskwaki Settlement School all had incomplete teams
Rhone led the Tigerhawks to fifth. His 5k time was clocked at 20 minutes, 14.37 seconds. Rodriguez crossed the finish line sixth in 20:17.35 and Buenrostro's 10th place came in 20:43.37.
The last two scoring runners for the CM boys were Xavier Woods (21:35.96) in 13th and Mason Edwards (22:03.63) in 15th.
John McGill (22:12.17) and Owen Ament (22:22.87) were the two scoreless college runners, 17th and 20th respectively.
Ankeny Christian's Daniel Schoening won the men's 5k race in 18:11.4. South Hamilton's Landon Grove was second in 18:48.41.
North Tama placed their five scoring runners in the top 10 to win the girls' division with 20 points. South Hamilton (52), Ankeny Christian (67) and Colfax-Mingo (73) completed the four-team field and Colo-NESCO and Meskwaki Settlement had incomplete rosters.
Wilkins' 10th-place finish led the Tigerhawks in 26:04.2. McKenna Pleima was one point away from a medal in 11th as she crossed the finish line in 26:50.31.
Devan Chadwick (27:21.13) finished 15th, Lilyan Hadsall (31:06.4) finished 24th and Mallory Sipma (36:07.11) finished 27th to complete the Tigerhawks varsity roster.
Class 1A #10 Grace Lidgett of North Tama won the women's 5k race in 21:39.06. North Tama's Jamie Jacobs was second in 24:11.52. The Redhawks also went 4-5-9.