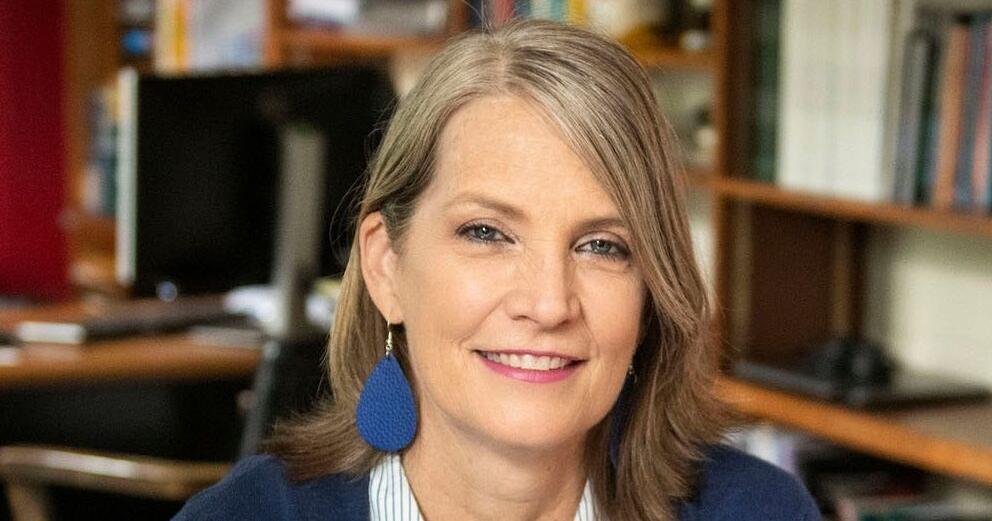 Help and Hope: Faith-Based Gatherings to Fight Addiction, Overdose and Recovery | Sunday stories
KINGSPORT — People often turn to the church when they are in pain, but does the church know where to go when someone needs restorative care? The answer is that they soon will – through a series of gatherings designed to equip the faith community with the knowledge and resources it needs.
AveNew, the drug education and prevention initiative of United Way of Greater Kingsport, is partnering with the Sullivan County Anti-Drug Coalition and Uplift Appalachia to hold faith-based rallies in early March at three different sites to talk and share about addiction, overdose and recovery.
"Sometimes a church can feel alone in this struggle," says Susie Pedersen, initiatives manager for United Way of Greater Kingsport. "These gatherings are a way to learn about our region's newest resources and programs, including restorative housing, second chance employment and peer navigation services. The goal is to equip the faith community with the knowledge and resources to walk confidently with those they work with in their congregations and neighborhoods.
Jeff Noah, Project Coordinator for SCAD and Certified Peer Recovery Specialist, believes that "alcohol and drug addiction is arguably one of the greatest threats to our communities and families in Northeast Tennessee." .
"It destroys real people physically, mentally and spiritually. Although there are professional resources available to treat the mind and body. We need to offer real hope, to real people," Noah said.
One such resource is the Sullivan County Overdose Response Team, which is a multidisciplinary team that responds quickly to overdose survivors and their family members. "Like the Good Samaritan," notes Noah, "the overdose response team tries to reach out to those who are bruised and battered… offering support, resources, and hope for recovery. "
Teronya Holmes, Vice President and Director of Outreach for Uplift Appalachia, says, "We want to provide a supportive community to help those struggling to transition from functioning to thriving. We know that faith-based organizations are the only ones capable of providing the comprehensive care and community needed for long-term recovery. »
Dr. Andi Clements, professor and vice chair of the Department of Psychology at ETSU and co-founder and president of Uplift Appalachia, says forming a community that shares information and holds each other accountable makes practical sense and empowers everyone to maximize resources and efforts. Part of Uplift Appalachia's mission is to create scalable programs that will empower churches to build relationships, enhance recovery, and remove barriers to recovery.
Talking about recovery also strengthens community and reduces stigma.
"When we hear stories of strength, resilience and recovery from our neighbours, we are reminded that this is a treatable and also preventable disease," says Dr Angela Hagaman, Chief Operating Officer of the ETSU Addiction Science Center and President of AveNew. "We are learning that by working together and creating communities that believe in recovery, we can all prosper."
The gatherings will be offered on three different evenings from 7 to 8 p.m. in locations across the county, so churches, faith-based organizations and interested individuals can participate in the program that works best for them. They are:
Tuesday, March 1 Central Christian Church, 424 Melrose St., Bristol
tuesday march 8 Community of Christ Church, 260 Victory Lane, Kingsport
Thursday March 24 Celebration Church, 429 Shipley Ferry Road, Blountville
To learn more about AveNew and United Way of Greater Kingsport, visit www.AveNewTN.org or contact Pedersen at [email protected] or 423-378-3409, ext. 18.
To learn more about SCAD, visit www.scadcoalition.org or contact Noah at [email protected] or 423-956-1893.
To learn more about Uplift Appalachia, visit www.upliftappalachia.org or contact Clements at [email protected] or 423-202-0188.About AveNew
AveNew is a community-based drug education and prevention coalition in Kingsport, Tennessee that strives to create a healthy and safe community free from drug addiction. Its goals include raising community awareness, improving access to evidence-based prevention education for youth, reducing the stigma surrounding substance use and recovery, and connecting people affected by addiction with available services and resources. Members of the AveNew Coalition come from various sectors of the community – business, law enforcement, schools, local government, health, media, parents, youth and the faith community.
About United Way of Greater Kingsport
United Way of Greater Kingsport fights for the health, education and financial stability of every person in our community. Its mission is to improve lives by mobilizing the caring power of the community; its vision is a better life for all where every member of the community has the opportunity to enjoy quality education, financial stability and good health.
About SCAD
The Sullivan County Anti-Drug Coalition creates community access to substance abuse prevention for its youth, as well as intervention and harm reduction to support families, through assessments, capacity building and advocacy.
About Uplift Appalaches
Uplift Appalachia provides education, training, counseling and connection to churches and organizations, motivating and equipping them to love and serve those living with addictions and mental health issues on their journey to fulfillment.