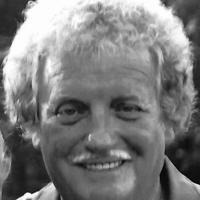 Joe Donald Wyatt | Obituary
LEDBETTER – Today our family circle was shattered when our husband, father, grandfather, brother, uncle and friend, Joe Donald Wyatt returned home to be with the Lord.
Joe dropped off his tools on Thursday, April 7, 2022, with his family by his side at the age of 84.
A longtime resident of Ledbetter, Joe was born in Paducah during the Great Flood of 1937. You could say his life's calling began that day when he retired as Superintendent of Water Control. flooding after 31 years of service with the City of Paducah.
Joe served as a sergeant with the 101st Airborne during the Vietnam conflict and at the end of their tour his unit had the honor of marching for the King and Queen of Thailand. Back home, he marries the love of his life, Dorothy (Riley) Wyatt. Joe and Dorothy have been married for 57 years.
On his birthday in December 2009, he became a new man in Jesus Christ when he gave his life to the Lord. He then truly changed and became an active member of Abundant Life Pentecostal Church and a longtime member of Plain City Lodge 449 where he attained the rank of 32 degrees. He was also a member of the American Legion Post 31 and Veterans of Foreign Wars. Joe was made Duke of Paducah in 1994.
Joe always looked forward to spring when his purple swallows arrived, and he could tinker with his lawn mower and work in the yard. He was always ready to help anyone who had a mower that wasn't working. One of his joys in life was fishing and he smiled when he fished for his older brother, Billy. On one occasion, Dad brought home a dollar bill. He said to Billy, "Listen, bro, they're paying me not to fish. He also loved playing Santa Claus for his grandchildren for many Christmases.
He was always ready to give advice or tell a story from his youth that had been repeated many times in his life. He was a man who was rarely, if ever, shy and had a quick sense of humor.
Joe is survived by his wife, Dorothy and three children, Renee (Randy) Thomasson of Ocala, Florida, Ricky (Pamela) Wyatt of Ledbetter and Regina Wyatt of Ledbetter; five grandchildren, Zachary Thomasson of Ocala, Florida, Hannah Wyatt, Jessica Wyatt, Aidan Wyatt and Willow Burkholder, all of Ledbetter; one brother, Harold Wyatt of Elkhart; and several nieces and nephews.
He was predeceased by his parents, SP and Georgia (Gleason) Finn, Macie (Mayhugh) Finn and Kelzie and Maude (Warren) Wyatt; two brothers, Billy Wyatt and Kenneth "Kink" Wyatt.
Visitation will be held from 2 to 4 p.m. at Hughes Funeral Home in Paducah on Saturday, April 9, 2022.
Funeral services will be held at 4:00 p.m. at Hughes Funeral Home on Saturday, April 9, 2022 with Joel Harper officiating. Masonic rites will take place before the funeral service. Burial with full military honors will follow at Oak Grove Cemetery in Ledbetter.
Expressions of sympathy may take the form of contributions made to St. Jude Children's Research Hospital, PO Box 1000 Dept 142, Memphis, TN 38101-9908.
Hughes Funeral Home of Paducah is making arrangements.