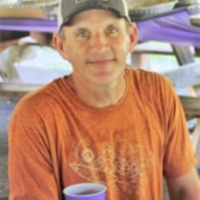 Joseph A. 'Joey' Stankwich, Jr. | Obituary
Joseph Anthony "Joey" Stankwich, Jr., 52, of Augusta, died Tuesday, September 20, 2022 at his home.
Joey was born November 7, 1969 in Romney, the son of Carolyn K. Poland Stankwich of Augusta and the late Joseph A. Stankwich. He graduated in 1988 from Hampshire High School and worked at Abundant Life Greenhouse in Shanks. Joey enjoyed his love of music, his knowledge of his guitar playing, a gun collector, NASCAR, Washington Redskins, the beach, helping his family and being with friends.
Joey married Amy S. Puffinburger Stankwich on April 20, 2005 in Jersey Mountain, Romney.
Surviving with his wife is one son, Bodie J. Stankwich of Augusta; one daughter, Gretchen S. Manich (Colton) of Mt. Jackson, Va.; one brother, Michael A. Stankwich (Trista) of Augusta; 3 grandchildren, Uriyah, Keylon and Oakley; Uncle David (Anna); aunt Nancy Poland; niece, Samantha (Vincent); nephews, Hunter and Hayden; grand-nephew and niece, Ryder and Bristol; and many aunts, uncles and cousins.
He is predeceased by an uncle, Mark Poland; and his nephew, Steven M. Stankwich.
A celebration of Joey's life will be held at Big Anchor Campground, 661 South Branch River Road, Romney on Sunday, October 9, 2022; at 1:30 p.m. The officiant will be Pastor Dale Myers. The burial will be private.
Memorial donations may be made to the Stankwich family, c/o Giffin Funeral Home, PO Box 100, Capon Bridge, WV 26711.
Arrangements are being made by Giffin Funeral Home and Crematorium in Capon Bridge.
To plant a tree

in memory of Joseph Stankwich, Jr.

as a living tribute, please visit Tribute shop.