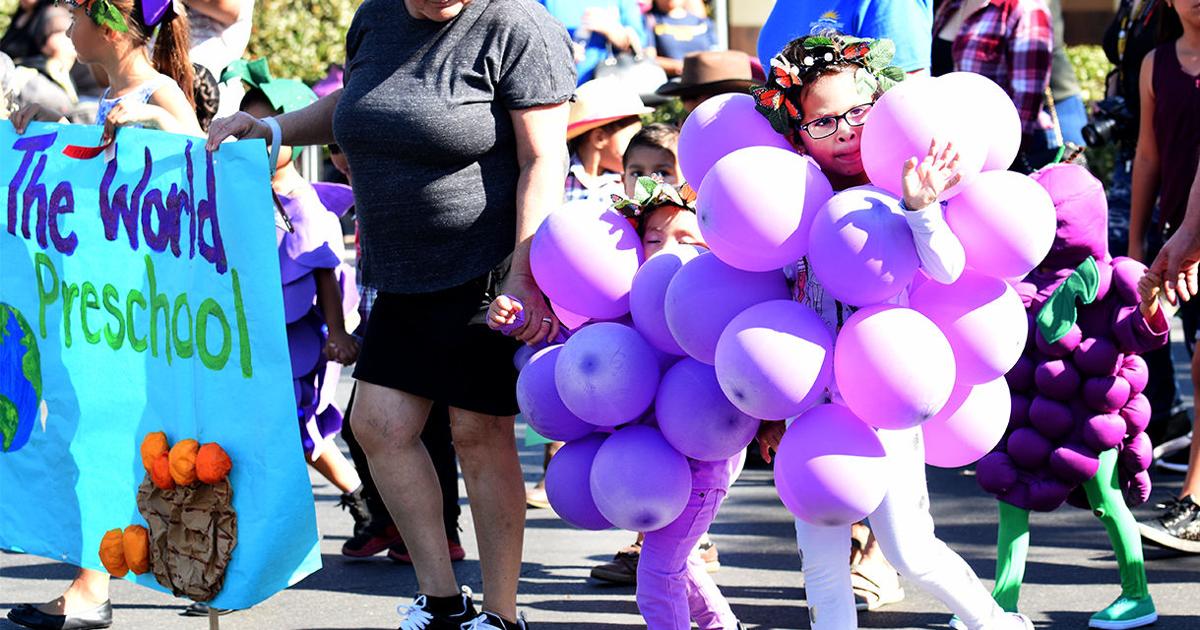 Kern Life: DELANO: Finding Strength in Community | Bakersfield life
If Kern County's second-largest city is successful, it will continue to grow with an annexation of nearly 2,000 acres on the table, including former federal property that could later be used for residential and commercial development.
Whether it expands its footprint or not, Delano will always be known for its strong farming history and sense of community pride.
Abundant growth: Known as the "Table Grape Capital of the World," more than 50% of the table grapes shipped from California are produced in the city, according to the Delano Chamber of Commerce.
The city is home to Paramount Citrus, which produces Cuties California mandarins, and is also known for its production of pistachios, almonds, carrots, watermelon, mutton, and wool.
Ready to celebrate: Delano is known for its long-running events that engage the entire community. Philippine Weekend was a three-day summer gathering recognizing the city's strong Filipino heritage with a grand parade, Barrio Fiesta, basketball and tennis tournaments, dancing and singing competitions, Tiny Tots and contests and Mr. and Miss Philippine Weekend festivities in Cecil Park with vendors selling Filipino delicacies like lumpia, halo-halo, pork adobo, and pancit.
For more than 70 years, Delano's Harvest Holidays has brought residents together with a fall festival, grand and children's parades, and a grand marshal and queen barbecue.
Even Cinco de Mayo was a multi-day celebration. Although the pandemic has resulted in postponed events or, in the case of Harvest Holidays, modified activities, there is no doubt that Delano will be ready to celebrate when the time comes.
Honoring his story: Founded in 1869 as a railroad town and incorporated in 1915, Delano also established a museum in 1961 through the Delano Historical Society. Housed in a historic building that has been restored to its original form, the Heritage Park Museum features local photographs, furnishings and artifacts as well as a collection of items related to the region's history and culture .
The museum, 330 S. Lexington St. in Delano, is open 9 a.m. to 3 p.m. Tuesday through Saturday.
An important historical site in Delano is The Forty Acres, which served as the headquarters of the United Farm Workers from 1966 to 1971.
Designated a National Historic Landmark in 2008, this location was the scene of some of the most pivotal moments in the farmworker union movement, including Cesar Chavez's first three public fasts and the signing of the first farmworker union contract, which marked end of the five-year Delano table grape strike.
Original buildings still stand on the site, including a cooperative gas station, a health clinic for farmworkers and a retirement home for displaced Filipino farmworkers, who were instrumental in the strike.
The Forty Acres is open weekdays from 8:30 a.m. to noon and 1 p.m. to 5 p.m. at 30168 Garces Highway.
Feeding the community: While most of what is grown locally is exported, residents of Delano are well fed by a number of family restaurants.
Local chain Tony's Pizza got its start in Delano when the first location opened in 1979 under owner Anthony Martinez. (In an example from Delano's tight-knit community, the small-business owner also served on city council as well as two years as mayor.) Other well-known restaurants include Taco Factory (1440 Main St.), which has also been in business for over 40 years, and Elmer's Drive-In (1112 Cecil Ave.), whose original menu said it had the cure for a "grum-belly attack".
Fil-Bake Shop (441 Cecil Ave.), which often draws customers for its Filipino baked goods, is another popular spot. Owner Teresita "Auntie Tess" Gabisan Patricio and her boutique were recognized last year by MP Rudy Salas for helping the Filipino community of Delano, which she has served since 1981.