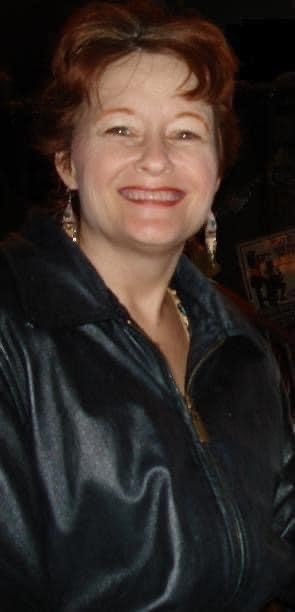 Kolleen K. Otte, 61 | Washington County Company
Kolleen Kaye Otte died on April 29, 2022. Funeral services will be held on Friday May 6, 2022 at 11:30 a.m. at Hillside Christian Church in Blair. The visits will take place before the offices from 10 am at the church.
Kolleen was born on September 7, 1960, in Council Bluffs, Iowa, to Ronald and Roma Beebe. She lived in Council Bluffs until she was 6 when the family moved to Marshalltown, Iowa. She attended elementary school and Miller Junior High where she enjoyed synchronized swimming. She was baptized into Christ at Hillside Christian Church, Marshalltown.
Moving to Blair in 1975, she was involved in a band, Pom Squad, Pep Squad and FBLA. After graduating from Blair High School in 1978, she went on to pursue a degree in fashion merchandising. Kolleen has worked at Minnegasco, Blair Public Schools, and Omaha's ITEX as a business manager.
Kolleen loved to sew and shared that talent by making and altering dance costumes, designing a line of children's clothing, as well as wedding outfits, and making costumes for porcelain dolls and Santas that she was making. Many family members enjoyed an oil or watercolor painting as well as calligraphic poems. Before becoming disabled, she was a member of the Omaha Art Guild.
She proudly attended sporting events, dancing, and everything they were a part of. She loved working with young people in the church, but being a mother and grandmother was her greatest joy. Kolleen was a wonderful daughter, sister and aunt. She and her husband Jeff Otte lived in Omaha. They loved travel, hiking, art and photography.
The survivors are husband Jeffery Otte, daughter Shaurice McKee and friend Jeff Kirlin, Kristina and husband Shayne Sears, mother Roma Beebe, brothers Michael and wife Kim Beebe, Gregory and wife Jamie Beebe, grandchildren children Gabriella Leonard, Samantha Leonard, Declan Leonard, Megyn Sears, Mackenzie Wilkinson, William Wilkinson and Lynkon Wilkinson, brothers-in-law Gregg and Becky Otte, Brian and Theresa Otte and sister-in-law Pam Morisch. Several aunts, uncles, nieces and nephews.
Predeceased by her father Ronald Beebe, her grandparents Earl and Freda Murray, Hart and Opal Beebe.