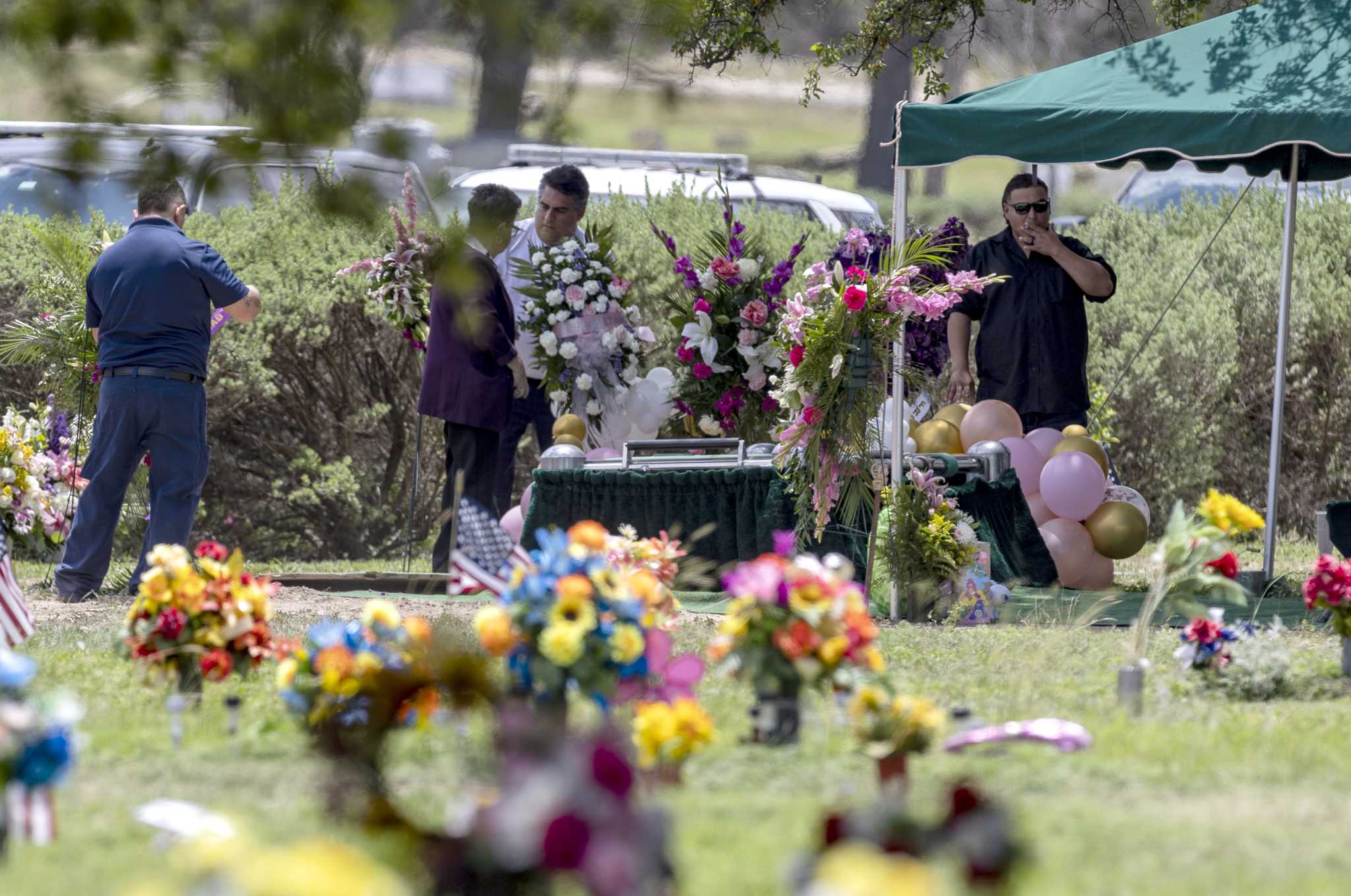 Outpouring from elsewhere swells crowds at Uvalde's rituals of grief and mourning
UVALDE — David Graham is a long way from Ohio, but that didn't stop him from packing his van for a trip to Texas born out of pure love from a broken heart.
He does not know of any of the 19 children and two teachers killed in the May 24 massacre at Robb Elementary School in Uvalde. But you would never have known that by the red heart he spray-painted on the grass on Tuesday at a corner of Grove Street where he could see hearses passing en route to the Catholic Church of the Sacred Heart.