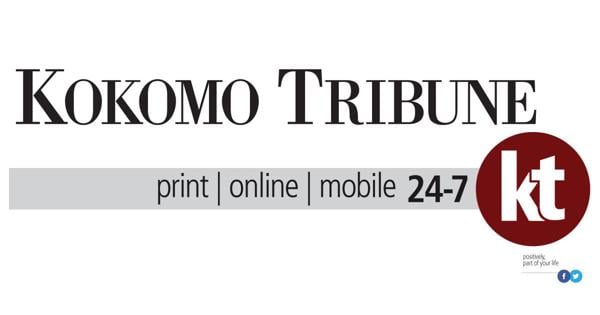 Religious news, February 26, 2022 | News
Editor's Note: Faith-based institutions in the area should send event submissions at least two weeks prior to the event to Kokomo Tribune Religion Calendar, 300 N. Union St., PO Box 9014, Kokomo, IN 46901, or email [email protected] The deadline is Wednesday noon. Be sure to include your event details and the church's address and phone number.
Morning Star Church
Sunday's sermon at 10:30 a.m. will be "A New Thing," an ongoing series.
The church meets at The Connection, located behind the main building at 2900 E. Markland Ave. There will also be learn and play time in The Connection gymnasium for children aged 6 months to fifth grade.
Services are in person or on Facebook. For more information, visit mscKokomo.com.
St. Joan of Arc and St. Patrick Catholic Churches
The community is invited to a Lenten fry organized by Sts. Joan of Arc & Patrick School from 4:30 p.m. to 6:30 p.m. on Fridays at Sainte Jeanne d'Arc Church, 3155 S. Dixon Road. The drive-in-only dinner will include Dan's Fish and sides for $10.
Anyone interested in learning more about the Catholic faith is invited to weekly information sessions at St. Joan of Arc and St. Patrick Catholic Churches. On Mondays, sessions are held at St. Patrick's Parish Hall, 1204 N. Armstrong St. On Wednesdays, sessions are held on the ground floor patio at St. Joan of Arc, 3155 S. 200 West ( Dixon Road). Both sessions take place from 6 p.m. to 8 p.m. and dinner is offered. There is no cost and no commitment. For more information, contact Chad Grube at 765-626-7005 or [email protected]
New Beginnings Christian Community
"Opening the Door to Life's Great Adventure" will be the theme at 10 a.m. Sunday at the Church, 1900 S. Berkley Road. It is based on Luke 9:28-36.
There will also be online worship on the New Beginnings Christian Fellowship YouTube channel, Facebook page or website, www.nbcf.us.
For more information or to request prayer, contact Pastor Jeff Russell at 765-776-0868.
Bon Air Church of the Nazarene
Bon Air Church of the Nazarene hosts a coffee club at 9 a.m. every Monday. "No pressure, just camaraderie." The coffee club meets at the church, 2419 N. Locke St., Kokomo. Participants must enter through the northeast door. Call 765-438-0225 for more information.
Christ the King Anglican Church
Christ The King Anglican Church offers a ministry of prayer and pastoral conversation from 10 a.m. to 11:30 a.m. Tuesday mornings at Big Ben Coffee, 2130 W. Jefferson St., Kokomo. It's free and without obligation. If you would like to pray but cannot be there at the time, contact Fr. Michael Henry at 765-513-7549 or email [email protected]
Worship is held at the church at 10:30 a.m. Sunday in Christ Lutheran Chapel, 3401 S. Dixon Road, Kokomo.
Curtisville Christian Church
At 10:15 a.m. Sunday, Minister James Snapp Jr. will deliver the "Look at the Fields" sermon from the Gospel of John. After the service, there will be Game Day, a time to eat, have fun and fellowship in the Fellowship Hall.
Curtisville Christian Church meets at 737 N. 600 East in eastern Tipton County. Visit the website at www.curtisvillecc.com to view current sermons and sermons from the past year. For more information, to request a prayer, or to request a Bible, call 765-623-4400.
First EPC Kokomo
The First Evangelical Presbyterian Church, 2000 W. Jefferson St. in Kokomo, invites the public to join them for their Lenten series titled "The Redeeming Love of Jesus."
The church will have "Lattes and Lent" at Big Ben Coffee on Ash Wednesday, this Wednesday, from 7:00 a.m. to 1:30 p.m. After you get your drink of choice, the church will have a devotional for your personal use, and you can choose to take the sign of the cross.
First EPC Kokomo will also have an Ash Wednesday service at 7 p.m. in the church sanctuary. Everyone is welcome.
The church meets at 9:30 a.m. every Sunday in the sanctuary. Services are also on Facebook at First EPC Kokomo.
The church will also host its annual Women in Ministries Spring Sale from 8 a.m. to 3 p.m. on March 31 and April 1. The church will be accepting donations for sale from 8 a.m. to 4 p.m. on March 28.
First meeting of friends
The First Friends Gathering will be having a chicken or beef and noodle sale at 4 p.m. on March 12. The meal will be a drive-thru sale, with outside ordering and pick-up and no inside dining. Chicken/beef and noodles, mashed potatoes and green beans can be purchased in pints or pints. The sale is a fundraiser for the awareness committee. First Friends is located at 1801 W. Zartman Road, Kokomo.
Kokomo Zion United Methodist Church
Kokomo Zion presents "Songs of Love" with Matt Gerhard at 3 p.m. Sunday. Extend your Valentine's Day—or catch up on a missed one—with a love song program. There will be love songs old and new, sacred and secular, featuring Matt on piano and organ. Kokomo Zion United Methodist Church is located at 5051 E. 400 North.
Kokomo Bell Festival
The annual Kokomo Handbell Festival will be held at 5:30 p.m. on March 5 at Bible Baptist Church, 2635 S. Dixon Road. Seven local churches will participate, including First Christian, First Friends, First Evangelical Presbyterian, Grace United Methodist, Redeemer Lutheran and St. Luke's United Methodist Churches.
For more information, visit https://www.facebook.com/comehearusring.
Six Mondays of Lent 2022: Faith and Our Community
The First Friends of Kokomo Meeting, in conjunction with the Carver Community Center and the Howard County Supervisory Program, will offer a Lenten Series from 6-7 p.m. every Monday starting March 7.
Each session offers the opportunity to dialogue with leaders from several disciplines. The first topic of the March 7 session is "Victim Assistance/Probation". The next topics, in order, are: treating substance use disorders, depression and suicide, bereavement, behavioral health/mental health, and effective grandfathering.
The presenters are, in order: Dustin Delong, Community Support Manager; Shane Beal, director of recovery services, Turning Point A System of Care; Jaime Lyon, Pastor, Friends of Russiaville Meeting; Tashawnna Summers, Founder/CEO, All Out The Blue Resource Foundation; Erik Auzins, drug addiction counsellor, Ascension Saint-Vincent.
Each session will be held at the Carver Community Center, 1030 N. Purdum St. in Kokomo. All sessions are free and refreshments will be served. All are encouraged to attend any or all of the topics in the series.