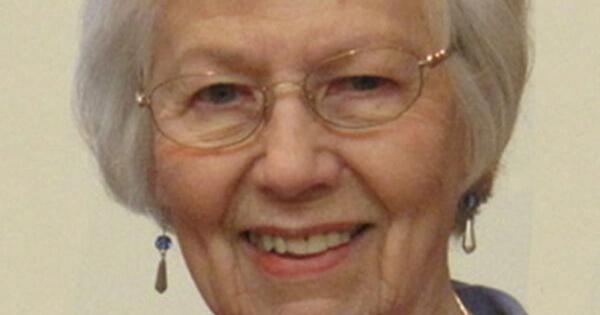 Ruth Koenig | Obituaries | news-gazette.com
AUSTIN, Texas – Ruth E. Koenig, longtime Danville resident and teacher at Danville Area Community College, died Friday, Sept. 9, 2022, in Austin, Texas, where she had resided for a decade. She was 94 years old and had lived her life to the fullest.
Born November 15, 1927 in Spencerville, Ohio, she was the daughter of Charles and Eva Mary Becker Fissel and grew up on a nearby farm.
In 1946, she married her high school sweetheart, Don C. Koenig. The couple remained in northwest Ohio for all but one of the next 23 years. They had two sons: Doug, born in 1947, and John, in 1952.
Ruth began attending college in the 1960s, but his studies were cut short when Don was assigned by Ford Motor Co. to work as a factory manager in England for a year. The family left with him.
Upon returning to Ohio, Ruth completed her undergraduate studies and earned a bachelor's degree from Bluffton College. She began teaching at Shawnee High School in Lima, Ohio.
In 1970 the couple moved to Danville, where Don had taken a management position with Hyster Corp. After earning a master's degree from the University of Illinois, Ruth joined the faculty at Danville Area Community College as an English teacher. She became one of the most respected teachers on campus. When she retired in 1990, the college honored her by having her deliver the commencement address at that spring's graduation ceremony.
Months later, she and Don were on their way to China, where they had been invited to teach conversational English for a year at a university in the city of Chengdu. She chronicled their experiences in a book, "The Red Blackboard: An American Teacher in China," published in 1995.
After returning to Danville, Ruth was still not ready to give up teaching altogether. She joined the DACC faculty as a part-time teacher of ESL classes. Additionally, she was an active member of the Danville branch of the American Association of University Women, which named her Woman of the Year one year; a book club, Clover Club; and the Central Christian Church. She has also volunteered for Faith in Action, the Danville Public Library, and the Boys and Girls Club.
Her husband died in Danville in 2008. Four years later, at the age of 84, Ruth finally gave up her teaching job and moved to Austin to be near her son John and his family, and presumably to slow down. But within months of her arrival, she was teaching English as a second language, working for President Barack Obama's re-election campaign and volunteering to register voters. She also enrolled in the University of Texas Lifelong Learning Program and joined the Congregational Church of Austin, United Church of Christ, where she became a deacon. Additionally, she wrote a book for her great-grandchildren, a memoir of her life on the farm in the 1930s called "A Girl Named Ruth".
It was not until the age of 90 that the infirmities of age finally slowed Ruth down. A brief illness led to his peaceful death. In accordance with his wishes, his body was donated to the University of Texas at San Antonio Medical School. A memorial service is scheduled to take place at the Congregational Church in Austin on a yet unscheduled date.
Ruth is survived by her sons, Doug (Rhonda) Koenig of Lebanon, Ohio, and John (Barbara) Koenig of Austin, Texas; four grandchildren, Joshua Koenig of Dayton, Ohio, Benjamin (Rene) Koenig of Holland, Michigan, Christopher (Kisa) Koenig of Driggs, Idaho, and Katharine Brett (Travis) Greig of Austin; and seven great-grandchildren.
Memorial contributions may be made to the Congregational Church of Austin.