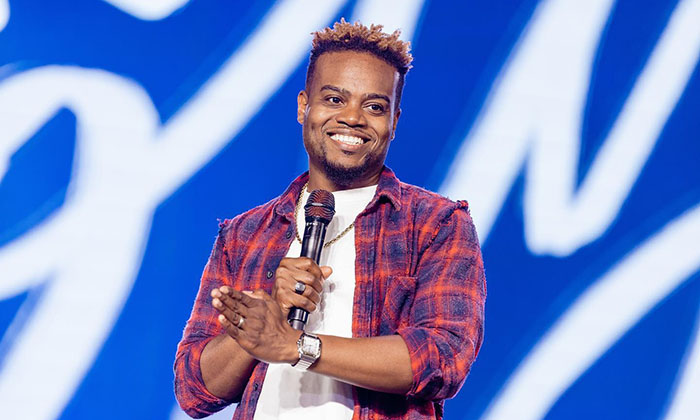 Travis Greene confirms his visit to Uganda: "I'm coming home"
Travis Greene. COURTESY PHOTO.
---
By our journalist
Much to the delight of many Christians, internationally acclaimed gospel star Travis Greene has confirmed that he will be visiting Uganda this year.
The "Made a Way" hit singer, "Intentional" will minister in the country on December 6 and 7, 2022 at the Imperial Royale Hotel and the grounds of Lugogo Hockey respectively.
Travis Greene, 38, is expected to join a Forward City side.
"Uganda, finally I'm coming home. I have heard so much about your beautiful country and I will be there for the very first time," he said in a video.
"It's going to be amazing," he added.
At the Imperial Royale Hotel, the entrance fee is Ush 150,000 (platinum) and Ush 100,000 (gold), while at Lugogo Hockey Grounds the entrance fee is Ush 30,000 ( ordinary) and 50,000 Ush (VIP).
Who is Travis Greene?
Travis Montorius Greene is an American gospel musician and pastor.
He married Dr. Jackie Gyamfi in 2011 and together they co-past Forward City Church in Columbia, South Carolina.
The father of 3 boys featured in Tim Godfrey's song called Nara, which has been a religious hymn in Uganda for years.
His other songs include Good & Loved (with Steffany Gretzinger), You Waited, Be Still, Worship Rise, Respond, Won't Let Go among others.
Greene's music has charted on the Billboard Top Gospel Albums and Top Gospel Songs charts and he has been nominated for several awards, including five Grammy Awards and 13 Stellar Awards.
He describes his life as miraculous, having survived resuscitation twice. The first was the day he was born, where he was declared stillborn. Again, when he was four years old, he fell from a four-story building while in Germany.